DO MAKE USE of LINKS,
>SEARCH<
&
>Side Bars<
&
The Top Bar >PAGES<
~~~~~~~~~~#########~~~~~~~~~~
G.L-W's ECLECTIC VIEWS & WEBLOG

BREAKING NEWS: Even Royal Families are normal & have jealousies & spats! …
.


~~~~~~~~~~#########~~~~~~~~~~
eMail:
https://www.infowebsite.uk/gregs-websites/

TWITTER:
https://twitter.com/Greg_LW
PARLER:
https://parler.com/GregLW
~~~~~~~~~~#########~~~~~~~~~~

Looks Like even Harry & Meghan realised the award was just an anti British Joke!
Hi,
there really is no surprise that even Royal Families have jealousies & spats – what is sad is the incredible immaturity of some of the participants in Britain's Royal Family.
However we should not be surprised, as a number of the ancestors of the present Firm have had quite severe mental health issues –
eg.:
King George Vth's 5th son John, born in 1905.
King George Vth's 1st son Edward VIII
King George Vth's 2nd son George VI

Nerissa and Katherine Bowes-Lyon institutionalised with a mental age of 3!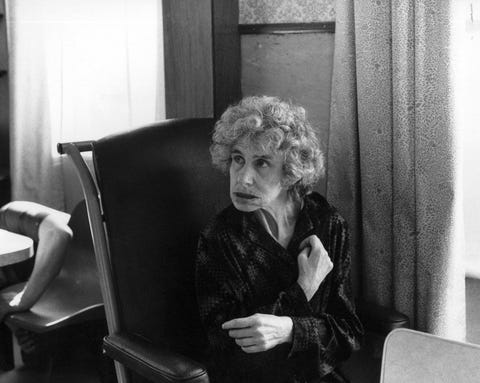 Kathrine Bowes-Lyon died in 2014 having received no family contact since 1941!
sisters Idonea, Etheldreda, and Rosemary Bowes-Lyon. Institutionalised in California!
It is notable that neither Charles, William nor Harry can be shown to be bright and Harry was clearly far from bright both at school, where he failed spectacularly despite tutoring, he also failed to obtain the bsic academic qulifications required to enter Sandhurst!
All 3 notably have a tendency to temper tantrums – particularly Harry, whose Mother was so concerned at his tantrums she sought psychiatric help for him when he was about 8!
Harry has shown spectacularly little signs of maturity in any aspect of his life so far and his stunning stupidity has been shown to be almost without limit in the self obsessed stupidity of his 6 Netflix podcasts – passed off as documentaries. Despite their bullying, abusive distortions and racist fantasies.
Yet worse are the tedious boredom and tragic victimhood he has woven into his tasteless and self destructive attack on his family and Country passed of as an explosive revalation, which has transpired to be little more than his confession of self pitying damp squib.
Prince Harry accuses Prince William of physical attack in leaked extract from book Spare
The Duke of Sussex in an extract says he was visibly injured from the row at his London home in 2019, amid tension around Meghan
Prince Harry reportedly claims he was physically attacked by his brother during a row over his marriage, according to a leaked extract of his upcoming memoir. 
Prince William called Meghan "difficult", "rude" and "abrasive" in a confrontation with Harry which turned violent, the Duke of Sussex claimed in an extract of the book obtained by The Guardian.
In it, Harry said he told William he was parroting "the press narrative" around his American wife and alleged his older brother then "grabbed me by the collar" and "knocked me to the floor".
The extraordinary incident happened during a heated row between the two brothers in 2019 at the cottage Harry shared with his wife Meghan in the grounds of Kensington Palace.
According to The Guardian, the bombshell claim is "one of many" in Harry's highly-anticipated memoir "Spare", which is due to be released on Tuesday. The newspaper said it was able to obtain a copy despite "stringent pre-launch security around the book". 
The extract describes William's desire to discuss "the whole rolling catastrophe" of the two brothers' relationship and struggles with the press.
But it claims that William, now the Prince of Wales, was already "piping hot" when he arrived at Harry's home in 2019.
Harry claimed his brother was not being rational and a shouting match ensued, The Guardian reports.
The newspaper's report states: "Harry then accused his brother of acting like an heir, unable to understand why his younger brother was not content to be a spare."
Insults were then exchanged between the two men, before William claimed he was trying to help, which triggered an incredulous response from Harry.
Harry reportedly claimed the Prince of Wales swore and stepped forwards, scaring him.
He writes: "(William) called me another name, then came at me. It all happened so fast. So very fast. He grabbed me by the collar, ripping my necklace, and he knocked me to the floor. I landed on the dog's bowl, which cracked under my back, the pieces cutting into me. I lay there for a moment, dazed, then got to my feet and told him to get out."
Harry writes that William urged him to hit back but he refused. Shortly afterwards though, the elder brother appeared to regret his behaviour and apologised.
William then told his brother not to tell Meghan about the confrontation. Harry said: "You mean that you attacked me?", to which William responded: "I didn't attack you, Harold." 
Harry said he did not immediately tell his wife but she had noticed "scrapes and bruises" on his back.
Meghan, whom Harry married in 2018, was not surprised, but saddened by the incident, according to the extract.
The Guardian also details another alleged confrontation between Harry and William that is recounted in "Spare", shortly after their grandfather the Duke of Edinburgh's funeral.
Their father King Charles was also at the meeting in April 2021, the newspaper said.
Harry quotes his father as saying to his warring sons: "Please boys. Don't make my final years a misery."
To View the Original Article CLICK HERE
~~~~~~~~~~#########~~~~~~~~~~
.
tel: 44 (0)1594 – 528 337
Calls from 'Number Withheld' phones Are Blocked
All unanswered messages are recorded.
Leave your name & a UK land line number & I will return your call.
I try to make every effort to NOT infringe copyrights in any commercial way & make all corrections of fact brought to my attention by an identifiable individual
.
 &
Re-TWEET my TWEETS
TWITTER:
https://twitter.com/Greg_LW
&
PARLER:
https://parler.com/GregLW
& Publicise

My MainWebSite & Blogs
To Spread The Facts World Wide
eMail:
https://www.infowebsite.uk/gregs-websites/

TWITTER:
https://twitter.com/Greg_LW
From 04-Jul-2022 until Early December 2022:
I was banned from TWITTER.
Allegedly, I had broken a TWITTER Rule,
But, Seemingly they lacked the integrity or competence
to identify the rule!
PRESUMABLY I told the Truth or Used a fact
that does not suit their corrupt WOKE agenda,
bias or propaganda!
As the corrupt & biased owners at the time
no longer use their lies, bias & propaganda on Twitter
to Un-platform People as it is no longer owned & managed by them
as Elon Musk has purchased the platform:
I have rejoined, by deleting my provably accurate Tweet:
CAVEAT


By clicking Remove, you are removing the content of your Tweet and all other edited versions of the tweet,
and forgoing the option to appeal this violation.
Please note that the original content will be replaced with a notice stating:
'your Tweet is no longer available because it violated the Twitter Rules.
This notice will be accessible via direct URL and via your profile timeline for 14 days. Learn more.
PLEASE NOTE:
Every part of the Tweet are provable FACTS, the truth seems not to have been popular!
Let us hope Elon Musk's ownership will lead to greater integrity from Twitter!
TWITTER:
https://twitter.com/Greg_LW
PARLER:
https://parler.com/GregLW
~~~~~~~~~~#########~~~~~~~~~~